Class of 2021 Legacy Gift
Each year, families of the graduating class make a collective donation to honour their time at Bayview Glen and the positive impact the school has made on their lives.
Funds raised are invested in an area of great importance to the graduating class ranging from facility upgrades to programme enhancements. This presents an opportunity to show appreciation for Bayview Glen and leave behind a valuable and impactful legacy for future students.
CLASS OF 2021 - Wellness Outdoor Space
CLASS OF 2020 - Outdoor Sports Court
CLASS OF 2019 - Turf Scoreboard
CLASS OF 2018 - Installation of Lower Level Drinking Fountain
CLASS OF 2017 - Senior Student Commons Area
CLASS OF 2016 - Rooftop Patio Bench
CLASS OF 2015 - Upper School Drinking Fountain
CLASS OF 2014 - Waiting Area at Moatfield Campus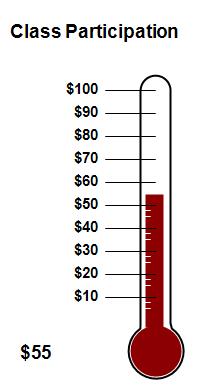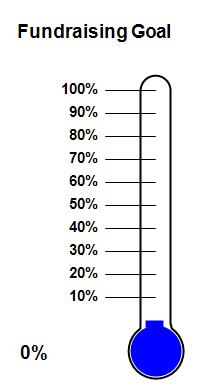 We are excited to announce that the Bayview Glen Class of 2021 has decided on their legacy gift to support a Wellness Outdoor Space, which would consist of the construction of an outdoor area to support student wellness and mental health. Graduating students have voiced their suggestions and have chosen to place an emphasis on the importance of mental health through the creation of a safe and relaxing outdoor environment. The exact structure of this space has not yet been determined and would be dependent on funds raised. However, sample ideas include a decked area, gazebo, etc., in pursuit of building a safe atmosphere for student relaxation and wellness in the Upper School.
A sincere thank you to those families who have led the way and supported this Grad Class Gift initiative by making a contribution already. To date, the Graduating Class of 2021 has raised a total of $39,549 with 55% family participation. Our goal is to raise $50,000 with 100% class participation. Your support is vital and every gift – whatever the size – matters.
To add your support and help our total grow, please complete the online donation form securely below, or contact Carol Anne Ruscica, Senior Director of Advancement, at cruscica@bayviewglen.ca or 416.386.6626 to make your contribution by phone or mail. 
Let's be the first class to be recognized for 100% participation!
Benjamin Merbaum and Alyana Nurani, Class of 2021
SEC Co-Heads 2020-2021
Bayview Glen is a registered charity (#131097453RR0001) and will provide a tax receipt for your donation.
---
Grade 12 Class of 2021 Gown Ceremonies
We are ready and excited to welcome back #BVGgrads2021 and their families at Moatfield Campus from June 15-18, 2021 for their Grade 12 #Classof2021 Gown Ceremonies as they celebrate their high school graduation and embark on the next phase of their academic journey.
---
Grads 2021 Special Home Deliveries
#BVGgrads2021 celebrations are well underway! Thanks to our #ParentAssociation volunteers for delivering the grad blankets and lawn signs to our #Classof2021 grads on Tuesday, June 8. We are very proud of everything that our grads have accomplished this year, and look forward to celebrating with them and their families at the Grade 12 Gown Ceremonies on June 15-18, 2021.
---
Grads 2021 Online Movie Night - Friday, February 19, 2021 - 6:30PM to 9:00PM
On Friday, February 19, we organized our first ever Grads Online Movie Night with the Class of 2021.
With an interactive game night, some much-needed socializing, and an online watch party of Ferris Bueller's Day Off, the grads joined together to celebrate the achievements of our exceptional year.
We delivered a treats and popcorn package to every student and enjoyed a movie, virtually, with candy for all.
With a large turnout to the Grads 2021 Online Movie Night and a priceless opportunity to honour our final year at Bayview Glen, this event was a great success.
We thank everyone who participated, and we are so happy for the positive response.
Congratulations to the three grad students for winning the gift card prizes from the pre-movie games.
Please stay tuned for more celebrations in the coming months.
---